Aboriginal Leadership and Governance Forum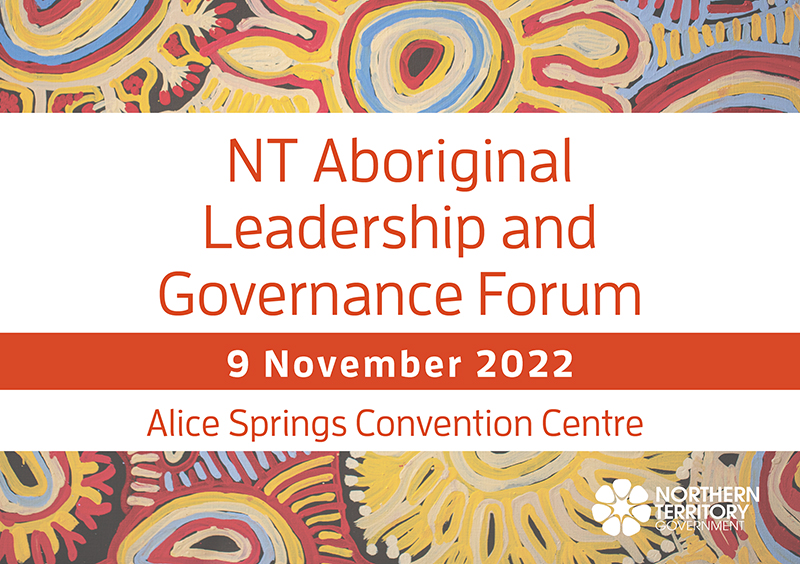 About the event
The Northern Territory Government in partnership with key stakeholders, are excited to announce the return of the NT Aboriginal Leadership and Governance Forum.
The forum, to be held on November 9, will stimulate and inspire self-determined leadership and governance by Aboriginal people.
The highly anticipated forum will create an important opportunity to showcase and recognise exceptional Aboriginal leadership and governance in the Northern Territory.
The forum is designed to create a space for sharing, learning and exchanging how Aboriginal people and groups are influencing and reclaiming their leadership and governance that ensures culture, people and places are at the heart of their decision making and in turn achieving community aspirations.
Providing an opportunity to bring together delegates, from across the Territory's regional and remote communities, that includes elders, senior members of Aboriginal organisations and businesses, emerging leaders, together with heads of corporate, government and community organisations to share, inspire and connect.
The forum is a key event for Aboriginal Affairs in the Territory in 2022. It will include a welcome reception, keynote presentations, a governance masterclass, panel discussions and a networking event.