Aboriginal Leadership and Governance Forum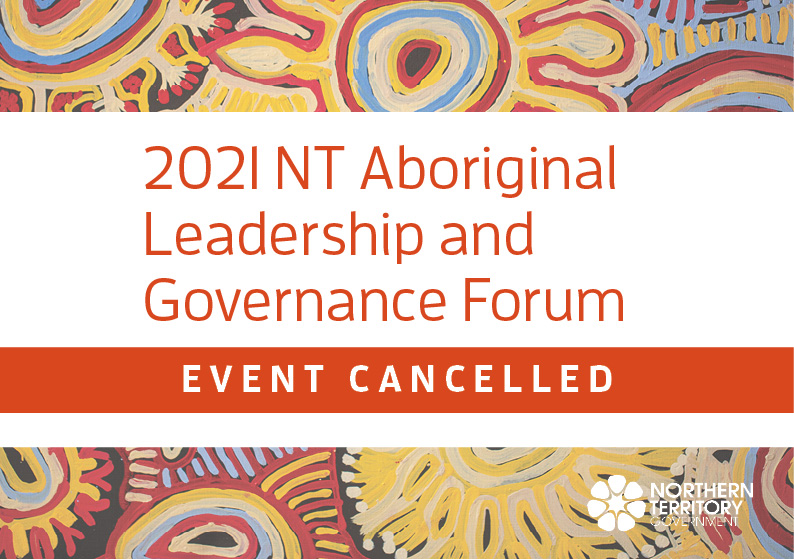 Important message
Due to ongoing concerns and widespread impacts of COVID-19 across Australia, the Northern Territory Government has made the difficult decision to cancel the NT Aboriginal Leadership & Governance Forum for 2021.
This decision like many rescheduled events and forums takes into consideration the measures being enforced from a National and Territory level to reduce transmission of COVID-19 throughout our communities, and particularly our vulnerable remote communities. Therefore, it is our responsibility to ensure the health and wellbeing of all our delegates, sponsors and the general community.
The cancellation of this event will ensure delegates have sufficient time to receive their COVID-19 vaccinations, in the lead up to the 2022 Forum.
We would like to thank everyone for your ongoing support, commitment and understanding and look forward to seeing you all at the NT Aboriginal Leadership & Governance Forum in Alice Springs in 2022.
Ticket holders will be issued with a full refund and all refunds will be processed within a timely manner.
Please contact us if you have any questions,
The Office of Aboriginal Affairs
Department of the Chief Minister and Cabinet
Northern Territory Government
oaa@nt.gov.au
08 8951 5183